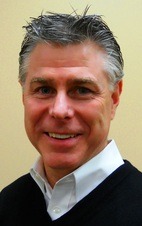 Chris Hill is a Strategic Mortgage Planner and Branch Manager of NW Capital Mortgage in Vancouver, WA.
As a Strategic Mortgage Planner, Chris works with his clients to integrate their mortgage plan with their life goals. An appropriate Strategic Mortgage Plan may allow his clients to retire sooner, and live more comfortably and securely. It may also help them to give more financial support to their church, community and family. In many cases his clients feel that he has improved their financial position significantly. As you would imagine, this can make a significant difference in their lives. Chris often finds that his clients enjoy other aspects of their life more when they believe they are on the right track financially.
Chris focuses on helping the client reach their goals in the best way for them. This requires both financial insight and insight into the client's capabilities, goals and aspirations. This also requires that Chris occasionally tells a client that they don't need his services. This is just one way Chris earns a client's trust for the long term.
Chris is a husband and father of two sons. He enjoys making friends and spending time with them. Chris enjoys golf and working in his backyard. He likes to learn new things and find ways to apply them in his life and the lives of those around him. Chris is a follower of Jesus who seeks to apply what he learns to all aspects of his life.
Chris Hill
Strategic Mortgage Planner
NW Capital Mortgage
Branch Manager
360-281-8325
Email Me: Chris_Hill@comcast.net
1905 SE 192nd Ave Suite 203A
Camas, WA 98607
MLO NMLS#114219
Mobile business card: nwcapitalmortgage.goto.co
OR- ML-460-92 WA – CL889300
Not Licensed in the state of New York
NMLS Company ID: 1788
Sierra Pacific Mortgage Company, Inc.
dba NW Capital Mortgage
www.nmlsconsumeraccess.org